About Brattleboro, Vermont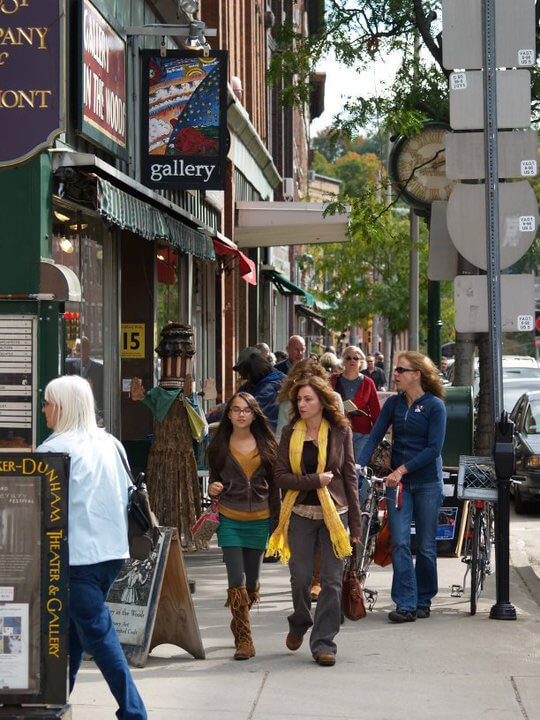 Historic downtown Brattleboro is not to be missed. Nestled between the West and Connecticut Rivers, Brattleboro offers visitors an exceptional variety of recreational activities, arts, entertainment, shopping and dining. Blocks of red brick buildings house a fantastic variety of individually owned specialty shops, with small businesses and apartments above them. In 2013, Fodor's named it one of the 10 best small towns in America.
Shops that line the streets include book stores, home decor, jewelry, galleries, sporting goods stores that feature every outdoor adventure imaginable, gift shops, antiques, music, wine and more! At the bottom of Main Street is the world-class Brattleboro Food Coop with a wonderful selection of Vermont cheeses and a wonderful café. Restaurants line the downtown streets-from cafes and four-star restaurants featuring local products to a host of restaurants featuring International cuisine.
Downtown is also home to the Latchis Hotel and Theatre, recently restored to its 1930's art deco style of architecture. Downtown Brattleboro has a character and personality that makes it easy to see why it is The One and Only Brattleboro.