Green Writers Press 10th Anniversary Reading & Celebration
118 Elliot
Saturday, October 14, 5:00 pm
The Green Writers Press 10th Anniversary Reading, hosted by GWP author and Brattleboro Literary Festival committee member Tim Weed, will include poetry,, and fiction from a selection of GWP's award-winning authors. We will have hors d'oeuvres and libations, along with a special audiobook launch from Brattleboro's own Peter Gould and Guilford Sound's David Snyder.

Green Writers Press, an independent, women-owned, Brattleboro-based publishing company, is dedicated to spreading environmental awareness and social justice by publishing authors who promulgate messages of hope and renewal through place-based writing, racial justice, and environmental activism. The press' mission is to spread a message of hope and renewal through the words and images we publish. Throughout we adhere to our commitment to preserving and protecting the natural resources of the earth. Green Writers Press has published authors such as Julia Alvarez, John Elder, Dr. M Jackson, Madeleine Kunin, Congresswoman Becca Balint, Sharyn Skeeter, and Clarence Major. GWP was part of the Women's Convention in 2017, was a finalist for AWP's Publisher of the Year Award, and received The Vermont Literary Inspiration Award in 2019. In June 2023, founder Dede Cummings appeared on "The Innovation Station," at the Secretary's Office of Global Women's Issues (S/GWI) at the U.S. Department of State.
Authors who will be reading short excerpts include: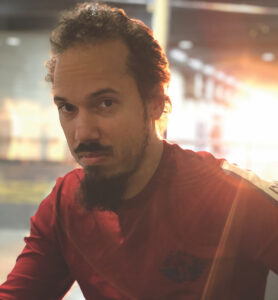 Alcy Leyva is a Bronx-born multi-genre writer whose debut fiction is the silent, subtle, ever-present perils of life. In his YA novel, we meet Maji, a Black boy from the Bronx haunted by racial injustice. He is the author of two books in the Shades of Hell series—And Then There Were Crows and And Then There Were Dragons—and his short stories have appeared in the award-winning anthologies A Midnight Clear and Dead of Winter. He currently lives and teaches in New York City.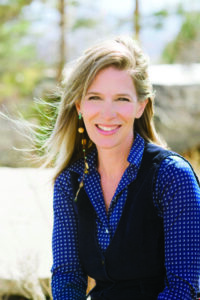 Bethany Breitland was born in northern Indiana. Her people are cult members, truckers, doctors, child-mothers, and business tycoons. Breitland earned her undergrad degree from Pepperdine University, and her MFA from Vermont College of the Fine Arts. As an educator and activist, she has worked for over 20 years concerning women's rights and the LGBTQ community. Recipient of various poetry prizes including winner of the Sundog Poetry Prize. Fire Index is her first full length book of poems. She lives with her children and her partner Michael outside of Burlington, Vermont.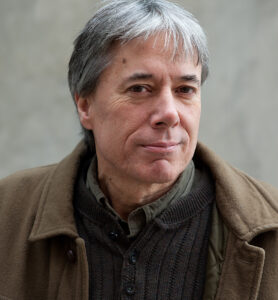 Chuck Collins is a campaigner and storyteller who has worked for decades on environmental and economic justice campaigns. He is the Director of the Program on Inequality and the Common Good at the Institute for Policy Studies where he co-edits Inequality.org.  He is also co-founder of DivestInvest.org, a global movement to divest from fossil fuels and invest in climate solutions; and trustee of the Post-Carbon Institute and Resilience.org. Author of five previous books, The Wealth Hoarders, Born on Third Base, Bringing Wealth Home, and Committing to the Common Good and, with Bill Gates Sr., Wealth and Our Commonwealth. His new book, Altar to an Erupting Sun is his first novel. He lives with his family in Guilford, Vermont.
Jen Ellis was a teacher and crafter when the mittens she sewed for Senator Bernie Sanders became the inspiration for millions of memes. Originally from South Portland, Maine, Ellis's teaching career spanned nearly two decades in the public schools of North Carolina and Vermont. She is a songwriter, beekeeper, and crafter of the occasional pair of mittens for local non-profit fundraisers. She is currently pursuing a Master's in Counseling from the University of Vermont. Bernie's Mitten Maker is her debut publication. Ellis lives in Vermont with her wife and daughter.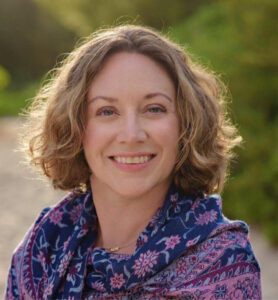 Katherine MacLean, Ph.D. is a neuroscientist with expertise in studying the effects of mindfulness meditation and psychedelics on cognitive performance, emotional well-being, spirituality, and brain function. As a research fellow and faculty member at the Johns Hopkins University School of Medicine, she conducted clinical trials of psilocybin, the primary chemical found in "magic mushrooms," and other psychedelic compounds. Dr. MacLean co-founded and directed the first center for psychedelic education and training in New York, was featured in the New Yorker article entitled "The Trip Treatment" by Michael Pollan, and her TED Talk has been viewed nearly fifty thousand times. Her new book is Midnight Water: A Psychedelic Memoir.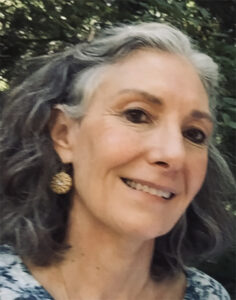 Christine Davis Merriman is a Maryland-based author whose auto-fiction recounts and re-examines what it has been like, from the inside-out, growing up and living through the second half of the twentieth century and beyond. As a counterpoint to reports and commentary from news media and historians, she captures one woman's unique perspective of an era that carries great impact even as it draws to a close in Traveling a Slant Rhyme: 1973-'74. She lives with her husband, Jack, in a 1930 farmhouse.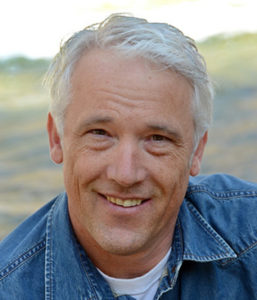 .J. Weed is the author of two books: a short fiction collection, A Field Guide to Murder & Fly Fishing, named to the Eric Hoffer Book Award Grand Prize Shortlist, and a novel, Will Poole's Island, one of Bank Street College of Education's Best Books of the Year. Weed is the winner of multiple Writer's Digest Fiction Awards and has been shortlisted for the Tobias Wolff Award for Fiction, the Fish International Short Story Award, and the Prism Prize in Climate Literature. Weed serves on the core faculty of the Newport MFA in Creative Writing and is the co-founder of the Cuba Writers Program. AaaHe holds a BA in Spanish from Middlebury College, a master's in international affairs from the University of California, and an MFA in Creative Writing from Warren Wilson College. Based in southern Vermont, Weed is a member of the Vermont Humanities Council Speakers' Bureau and frequently appears at writing conferences in the U.S. and abroad.