Festival Headquarters
Festival headquarters this year will be located in the Brooks House Lobby at 132 Main Street, Corner of Main Street and High Street —entrance is on Main Street next to Duo Restaurant or from the Harmony Parking lot.
Inside you will find the Festival's pop-up bookstore, run by Antidote Books in Brattleboro, Vermont. They will stock all festival titles for the weekend plus other fun things and will be open from 9-4 each day,
Write Action, a local non profit for writers, will have a table of books by local authors and information about the organization.
Coffee and information about the festival will also be available in the lobby along with seating, restrooms and an ATM machine.
Ticketing
All festival events are FREE and open to the public. There are no tickets and seating is on a first come basis.
Location
All events take place in downtown Brattleboro. Refer to map and directions for venue locations.
Parking
There are parking lots throughout downtown. The lot located on High Street and the garage on Flat street allow all day parking. The rate is $.40 per hour for long term parking. Parking rates are enforced from 9-6 on Saturday. Parking is free on Sunday. 
http://www.brattleboro.org/vertical/Sites/%7BFABA8FB3-EBD9-4E2C-91F9-C74DE6CECDFD%7D/uploads/Parking_Lot_Map.pdf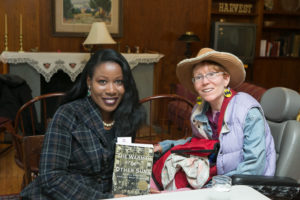 Accessibility
All festival venues are wheelchair accessible. If you need additional assistance, the Information station will have information on access to assistive listening devices (ALDs) and large-print programs will be available to take at the River Garden. If you have questions about accessibility or need more information, please call 802-365-7673.
Author selection
Potential participating authors of literary fiction, literary non-fiction (primarily biographies, memoirs and history) and poetry are selected by committee. Authors should have published a significant book recently….no self-published books will be considered. The author nomination process for each year is from January 1-May 1. You may submit nominations for the festival via e-mail to vtbookfest@gmail.com. 
Book Sales
Books will be sold at each event immediately following the reading. Books will be sold by Antidote Books in Brattleboro. Get your book signed—inscribed books make the perfect holiday gift! All titles will also be available at the pop-up bookstore at Festival Headquarters in the Brooks House